Day 9: Entering Etosha National Park - Camp Okaukuejo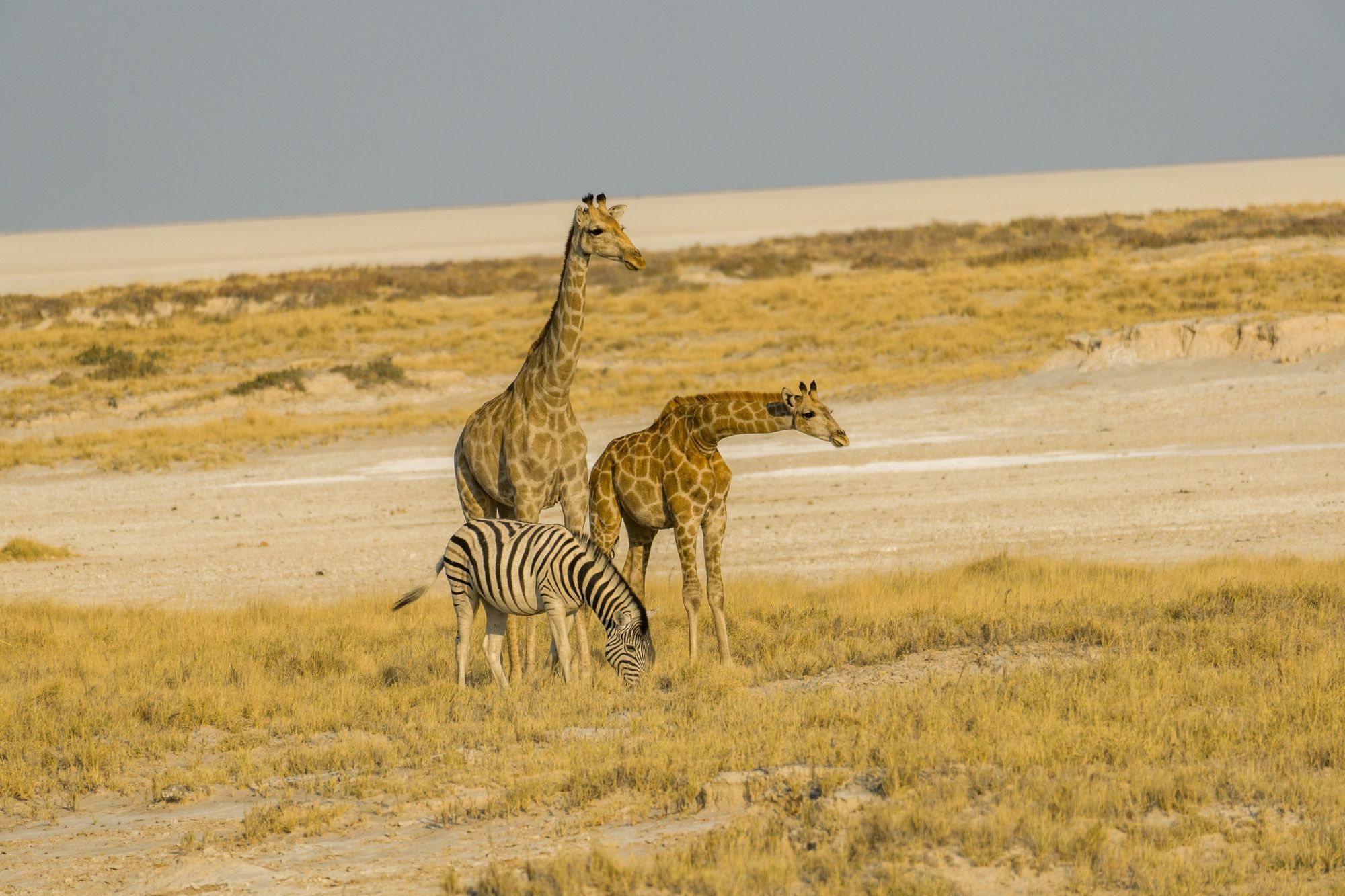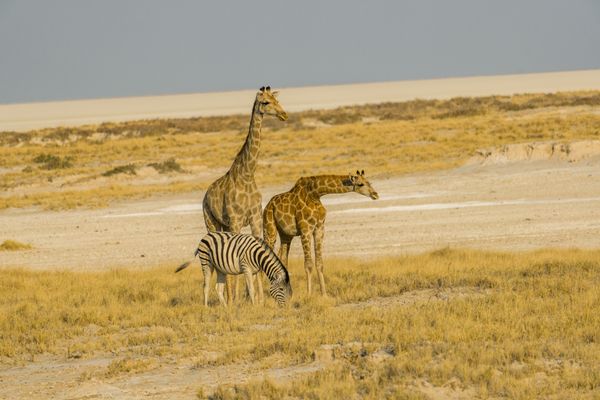 The next day we started to make our way further up north to the Etosha National Park, one of Africa's largest national parks. The park is a 22000 square kilometer area with massive amounts of animals around the "Etosha pan", a large dry area. In the park there are lots of waterholes where one can watch animals.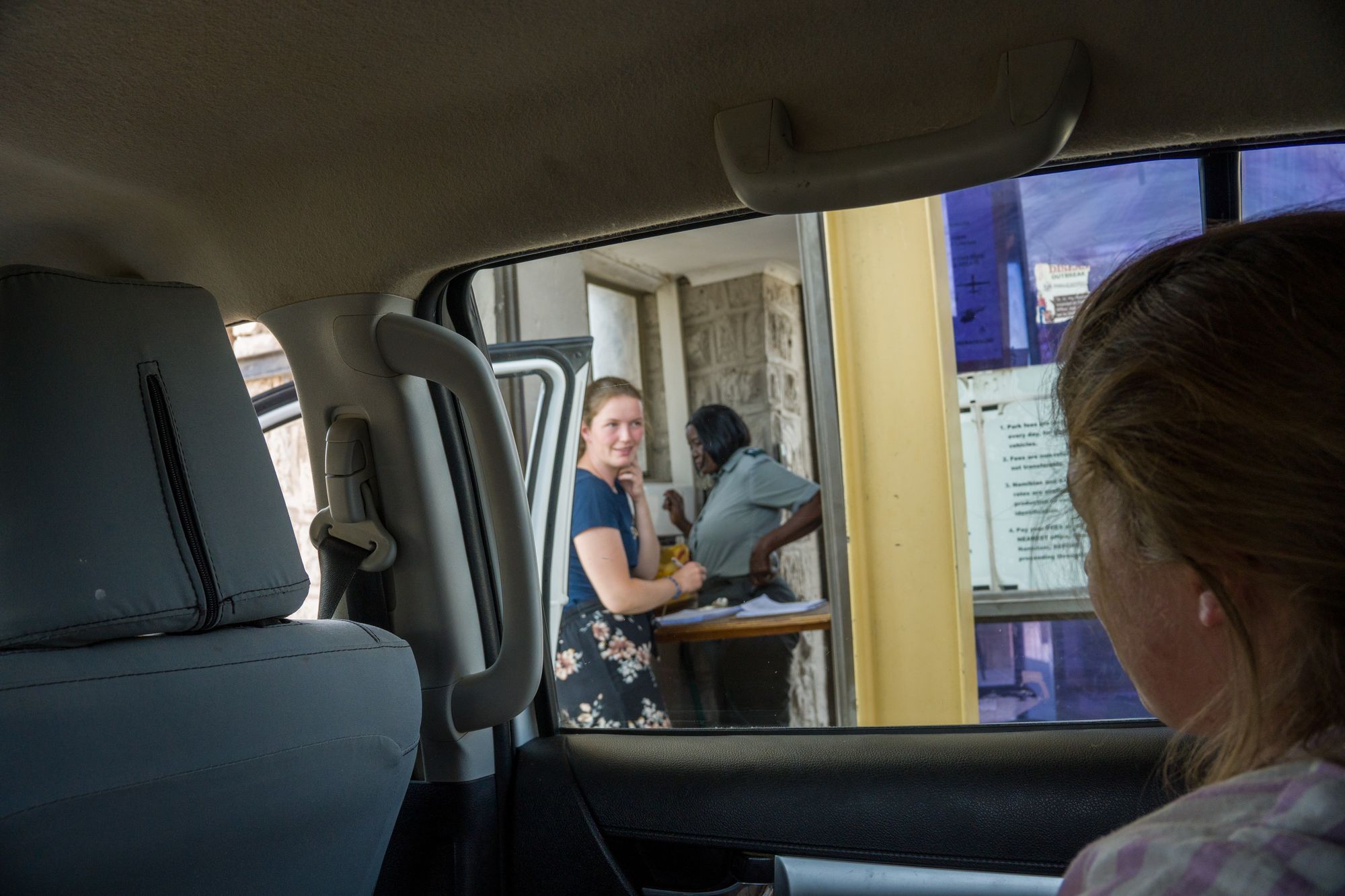 The park is surrounded by a large fence and to get in there is a big gate. Entrance fees are only collected when you arrive at the camps inside the park, of which there are several. Inside the park it is not allowed to leave the car, open roof cars are not allowed. Also there are very strict regulations on drones and waste inside. The only place where you can walk around freely is inside the fences of the camps and you are only allowed to leave these camps between sunrise and sunset.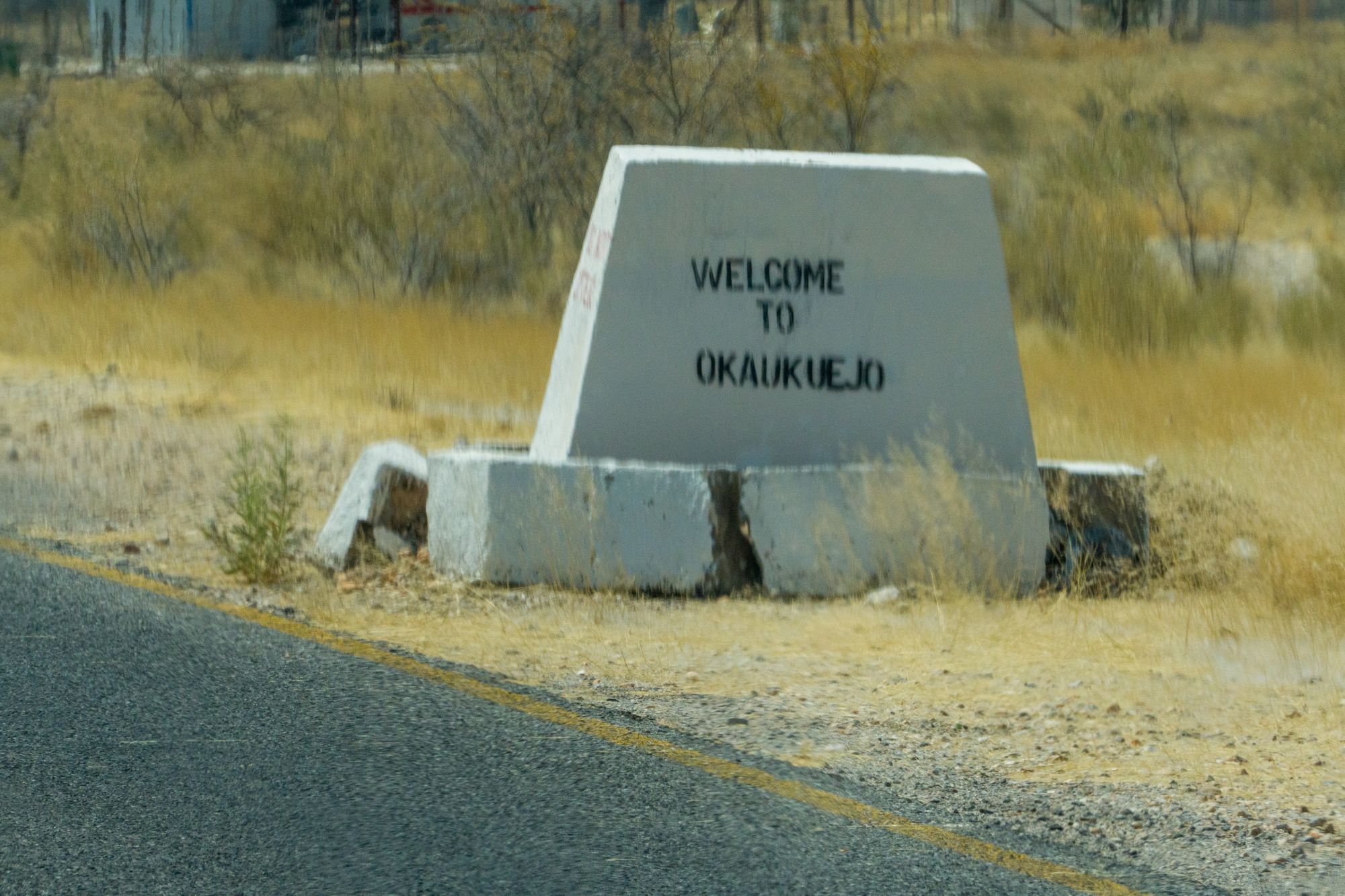 After checking in at the camp we had a quick small lunch and coffee and also jumped into the pool for a quick cool down.
Afterwards we went to the camps very own waterhole. The waterhole is next to a large half round stone wall with lots of benches, where people can sit inside the camp and watch the animals at the water. There are even lamps so one can see better at night. Right when we first arrived there a huge group of elephants came by, so we stayed for a bit.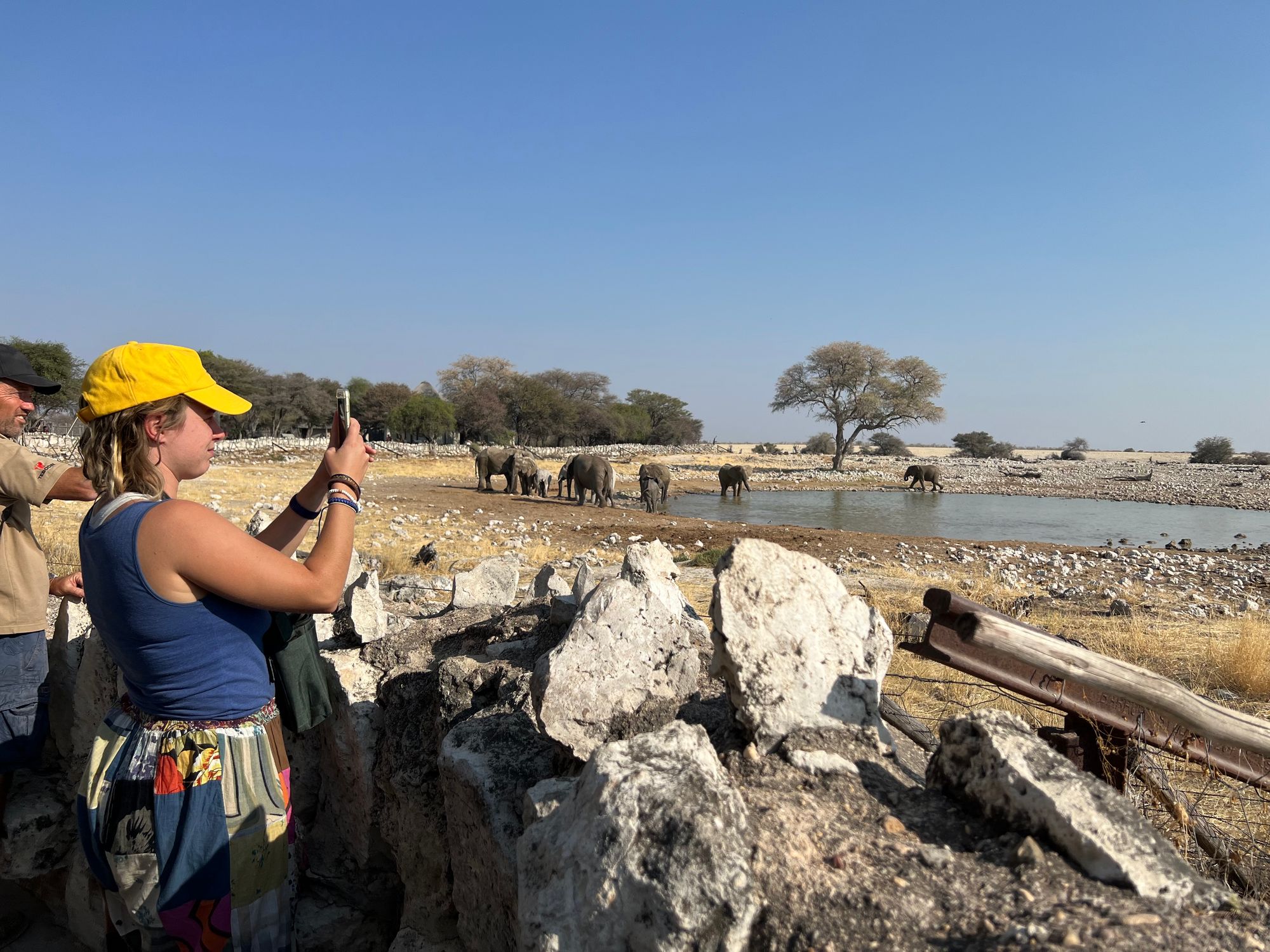 After that we decided to drive a little in the park while there was still light. After all we also wanted to see more animals, kudoos, gnus, and of course big cats.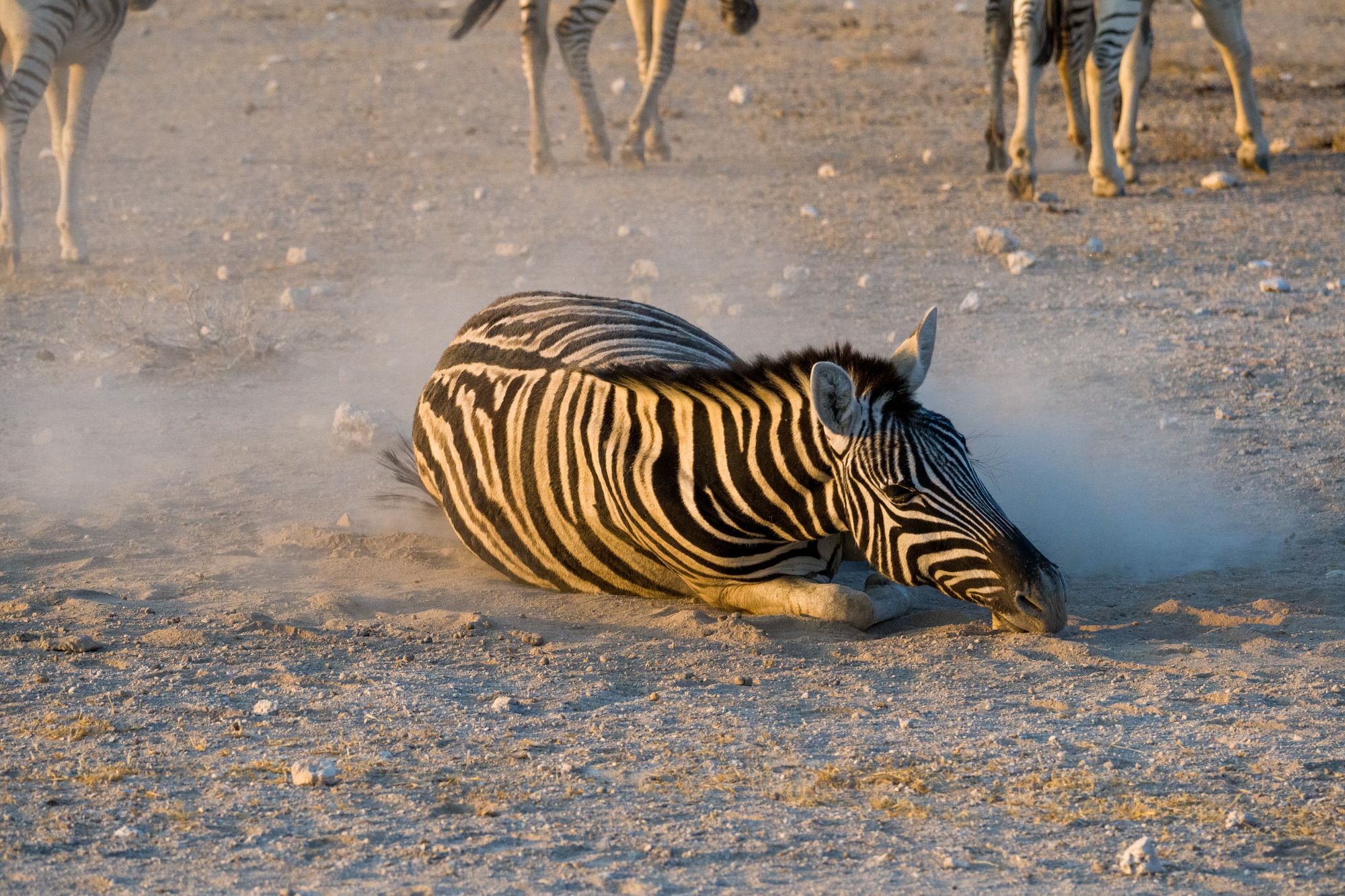 Out in the park we saw a family of giraffes with some zebra support cross the street in front of us. We also saw some more animals and returned safely before the gate closing at sunset back to our camp. We opened the tents and then I went for a couple of minutes to the waterhole again, where I saw several giraffes drinking some water in front of the setting sun. Watching giraffes drinking is pretty funny, as they have to spread their legs like Bambi to reach the water with their head.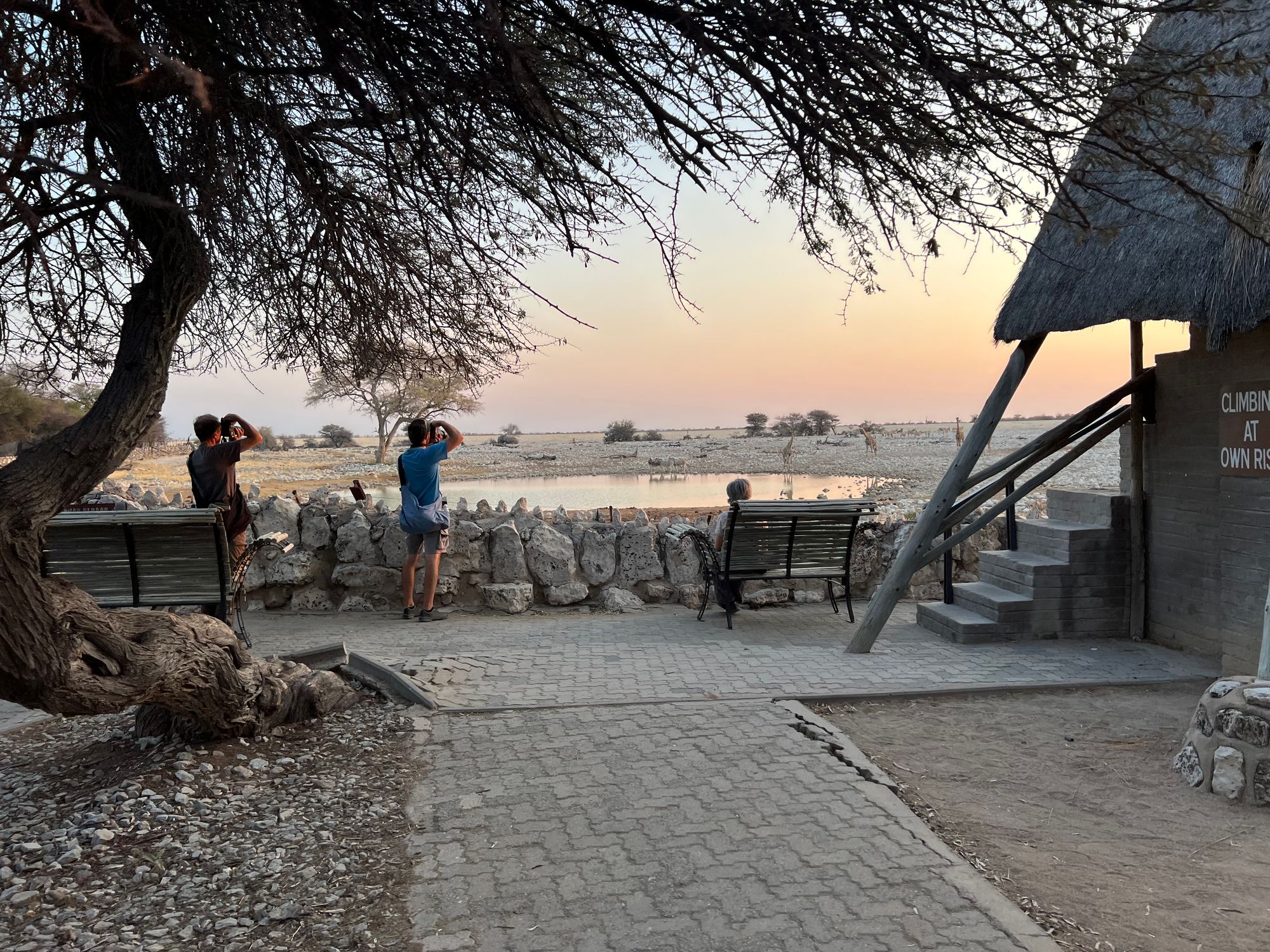 While I was checking out giraffes and other peoples camera gear at the waterhole, the rest of the team had already prepared a marvelous dinner: Burgers. Lukas quickly had made burger pattys and we had salad, sauces, caramelized onions and toasted buns. It was delicious! 😋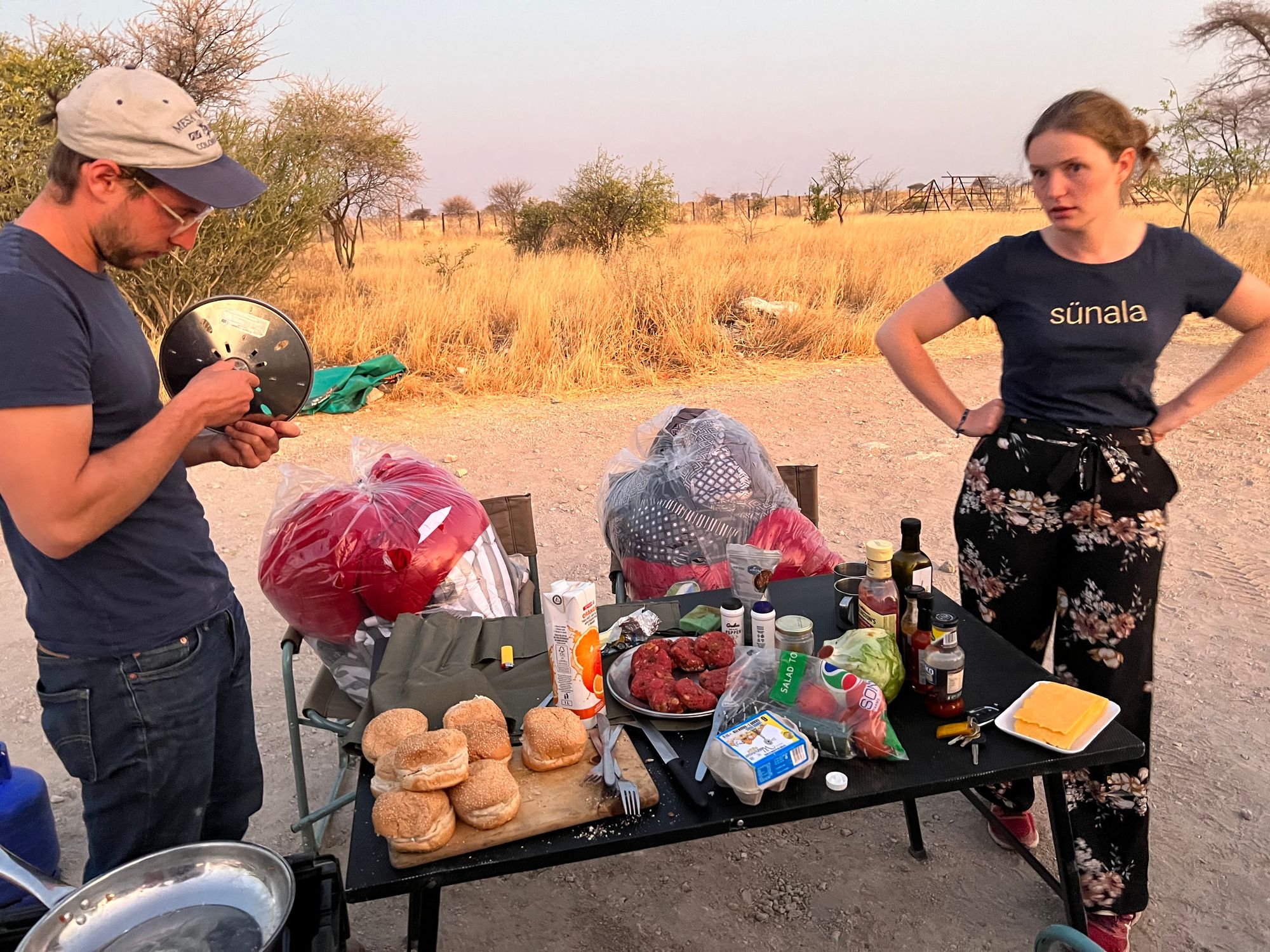 Finishing off the day I brushed my teeth and went to the camps waterhole for a final time. There we saw rhinos for the first time. 2 of them where drinking when I arrived, then left and after 20 minutes came back. Following this 2 more rhinos arrived and one of them got into a kind of fight with the first two. It was very interesting to observe. To me it seemed like the first two rhinos where a mother and a kid and the third one was a male one. There was no real physical attack between them, more the game of power in their looks and movements, sometimes even jumping in each others direction to scare the other away.
I had quite some difficulty to shoot good pictures as there was very limited light, anyways I tried and here are the results. Generally I really enjoyed this first day at the park and was looking forward to what more we would see in the coming days... 😁🦏🐘🦒🦁