Day 4 and 5: From D707 to Sesriem National Park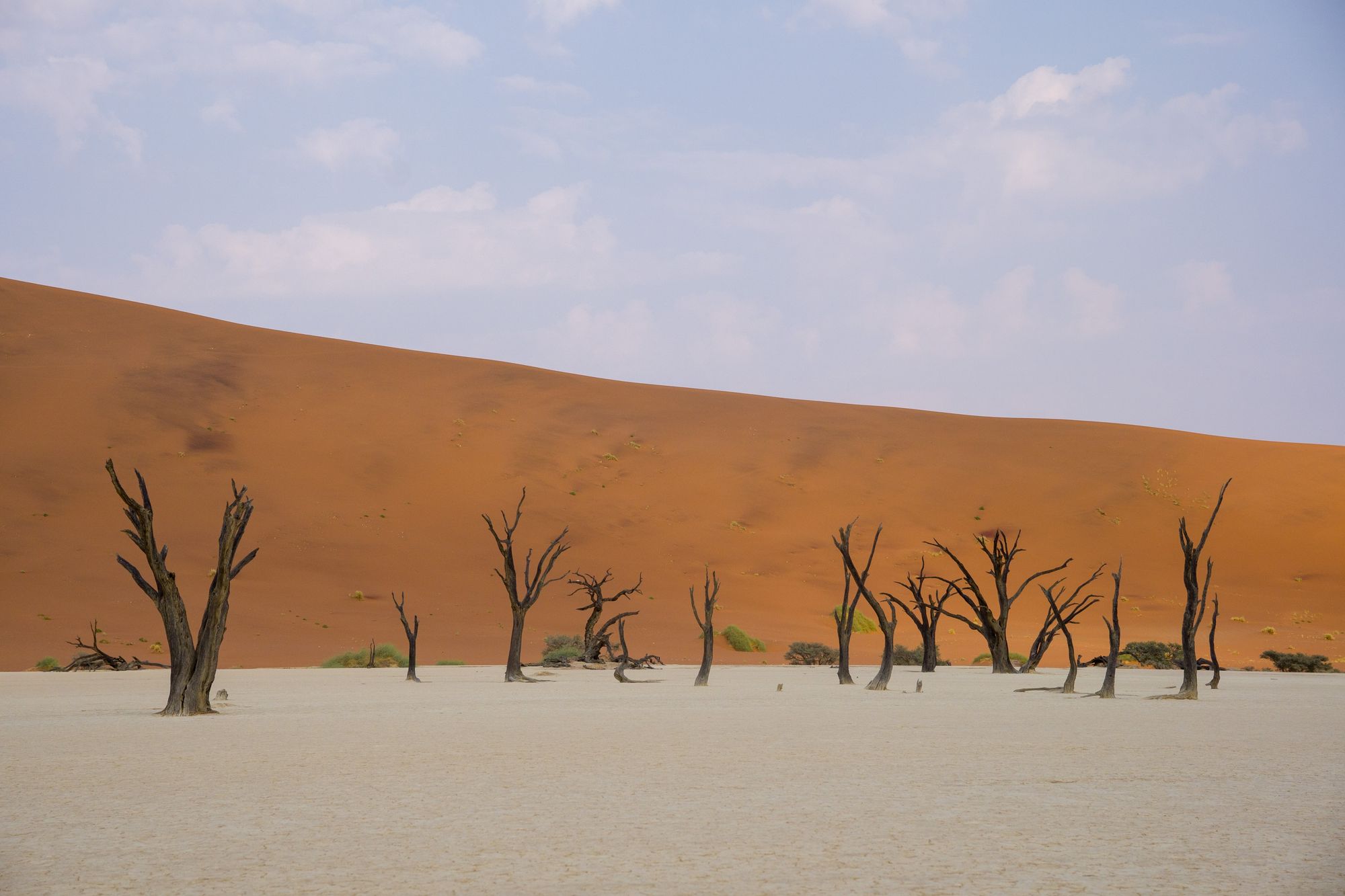 During our stay at the very nice campsite near the D707 we where dealing with a lot of black/bluish birds, here are a few shots of them.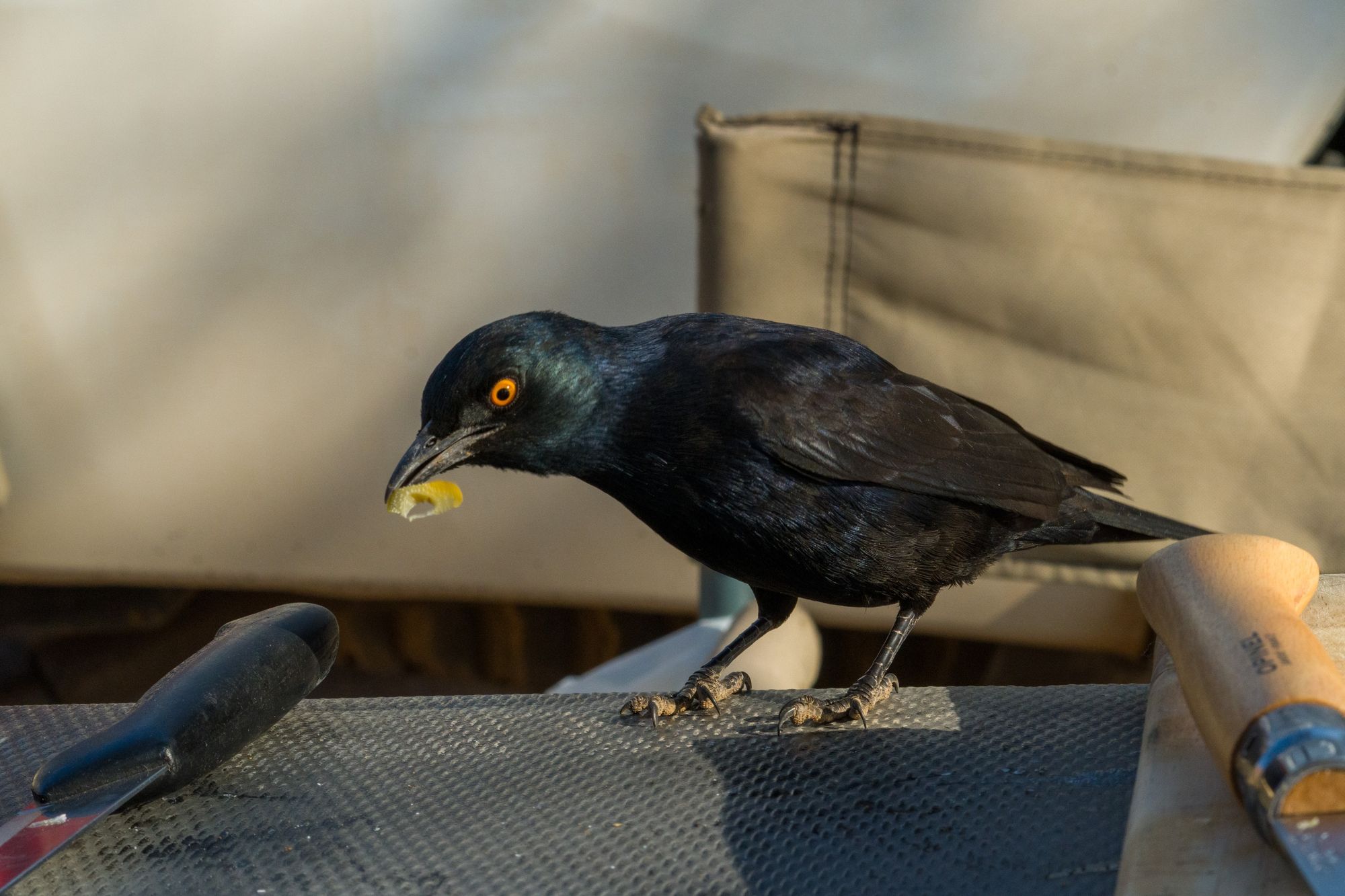 After an amazing sunset I also tried to shoot some stars again. While we where sitting outside we noticed several wild horses approaching us again and I could even get them into one of my milky way shots.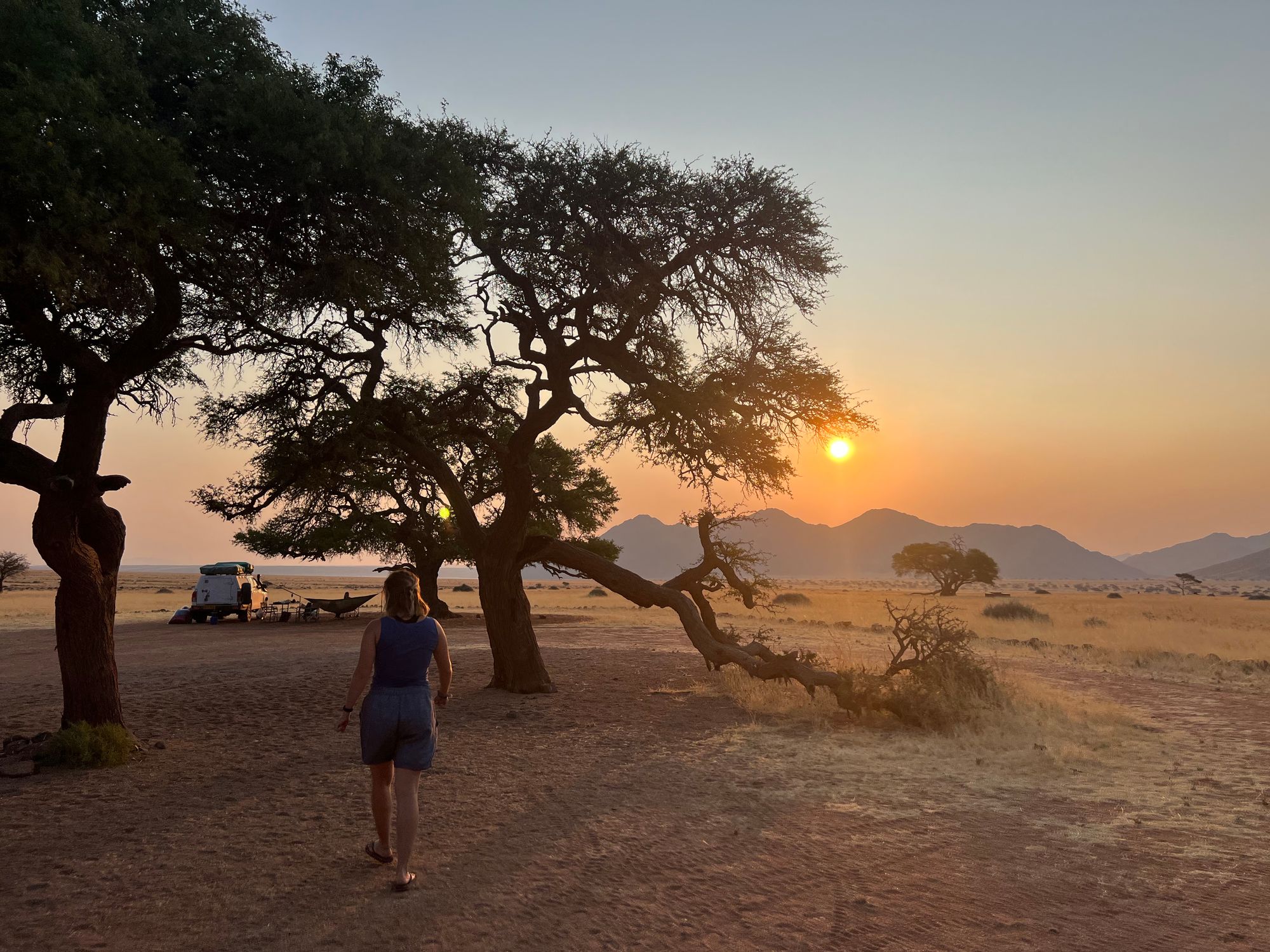 Next day we did leave early. I got a chance to try the first call on our Satellite telephone, which currently seems to only work with Austrian landlines... this needs to be tested later on again... On the way back to the main road we could watch lots of Oryx and Springbok herds again. Also several times we could see wild ostriches
D707 is basically just a pretty route. It is certainly not the main road that most locals would use here. To go on to Sesriem we were back on a C grade route. As we proceeded back to said main road we encountered more of Namibia's vast landscape that even sparked some memories of Iceland. The black, clustered mountains with yellow grass patches look strangely similar to some of the volcanic areas in the north. On the way we also met a big herd of Zebras, that where feeding near the road.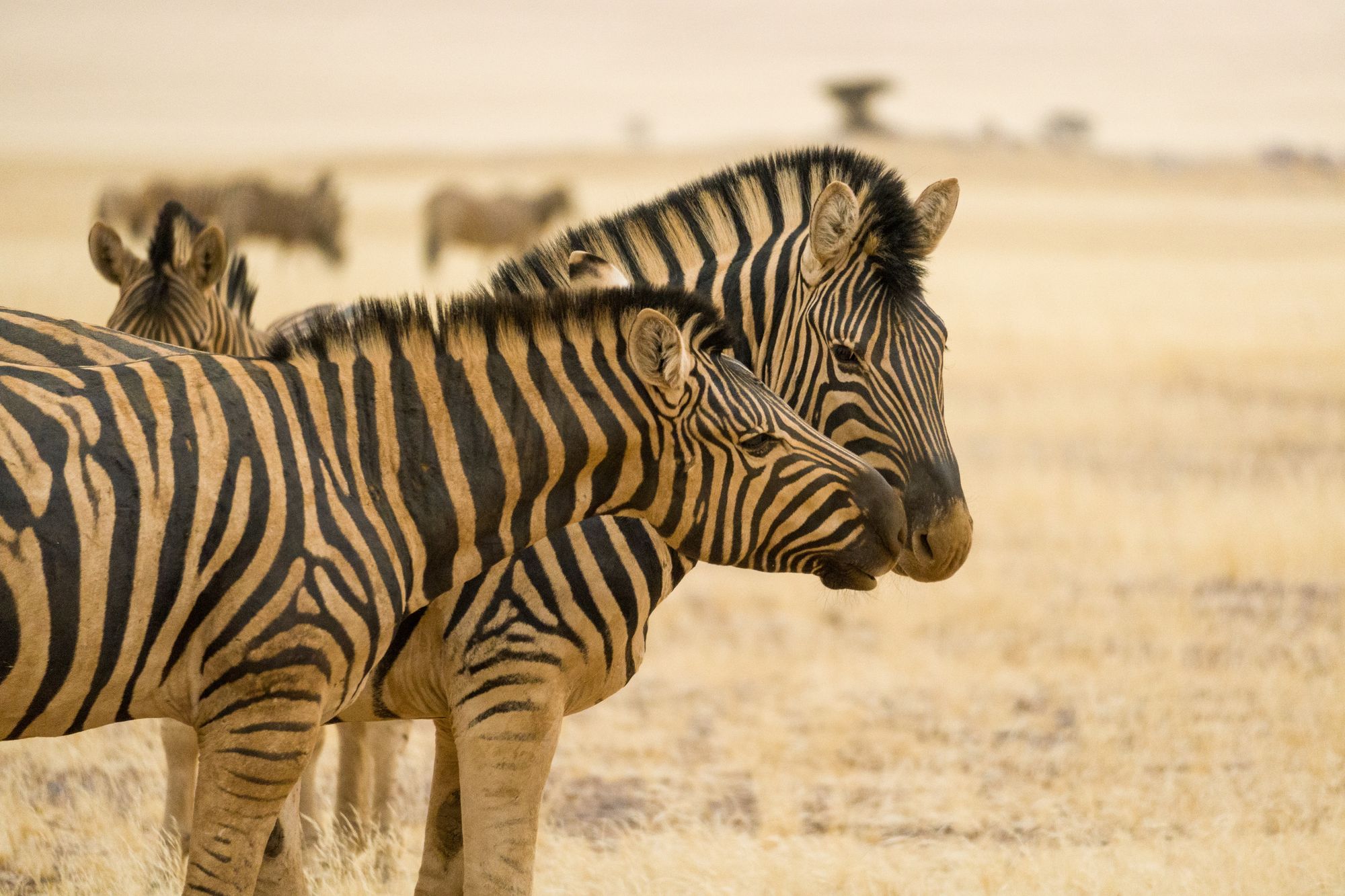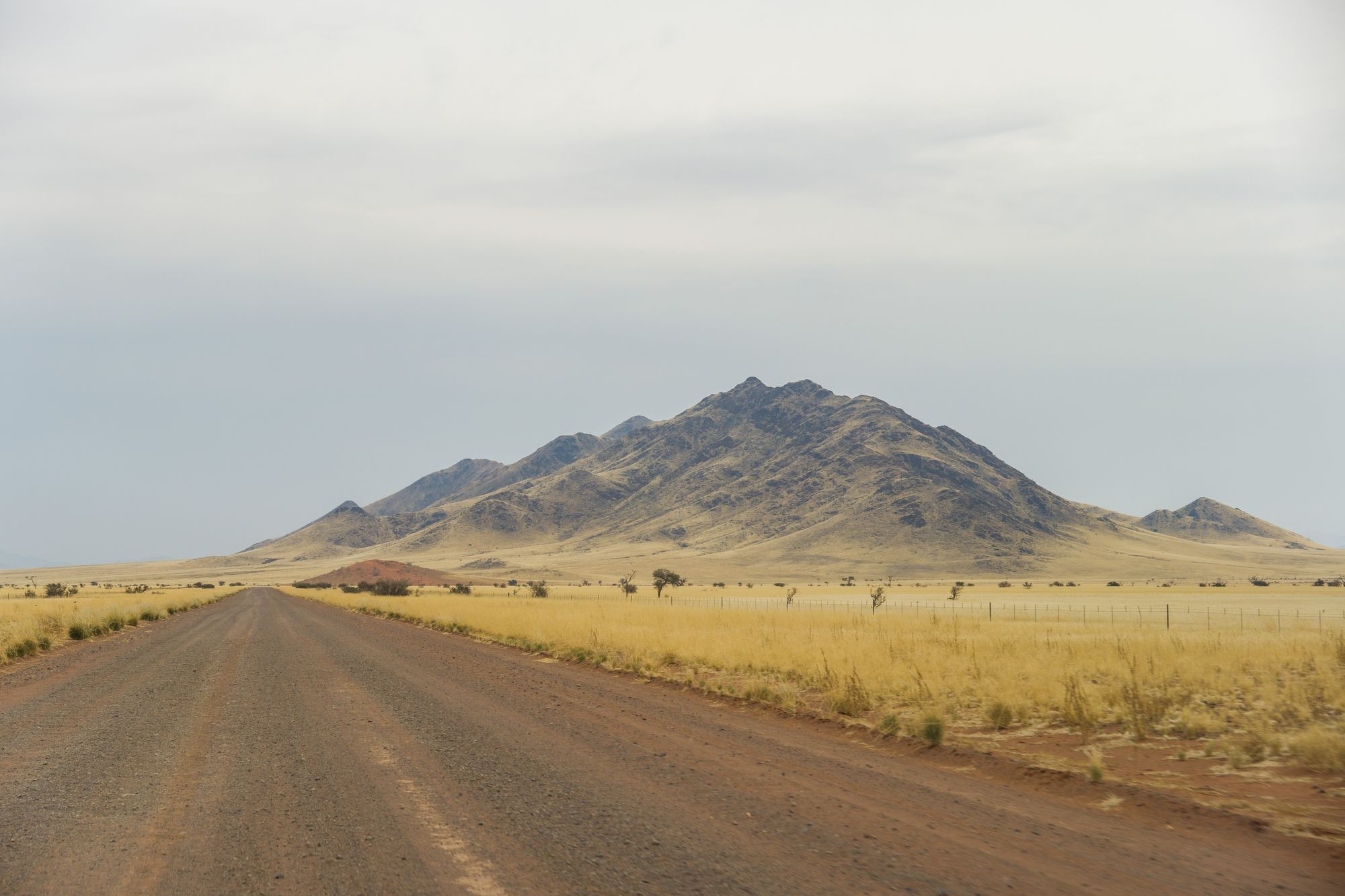 ---
Our next stop was Sesriem, a small area famous for its national park and canyon. To get inside we had to pay a fee, but we did stay at a campsite inside the park. This was intentional, as the park opens at sunrise and at that time we wanted to be sitting on a dune already. Sleeping inside the park allowed us to move around from 6:15. But for the first part of our stay we did check out the canyon, which was close to the campsite.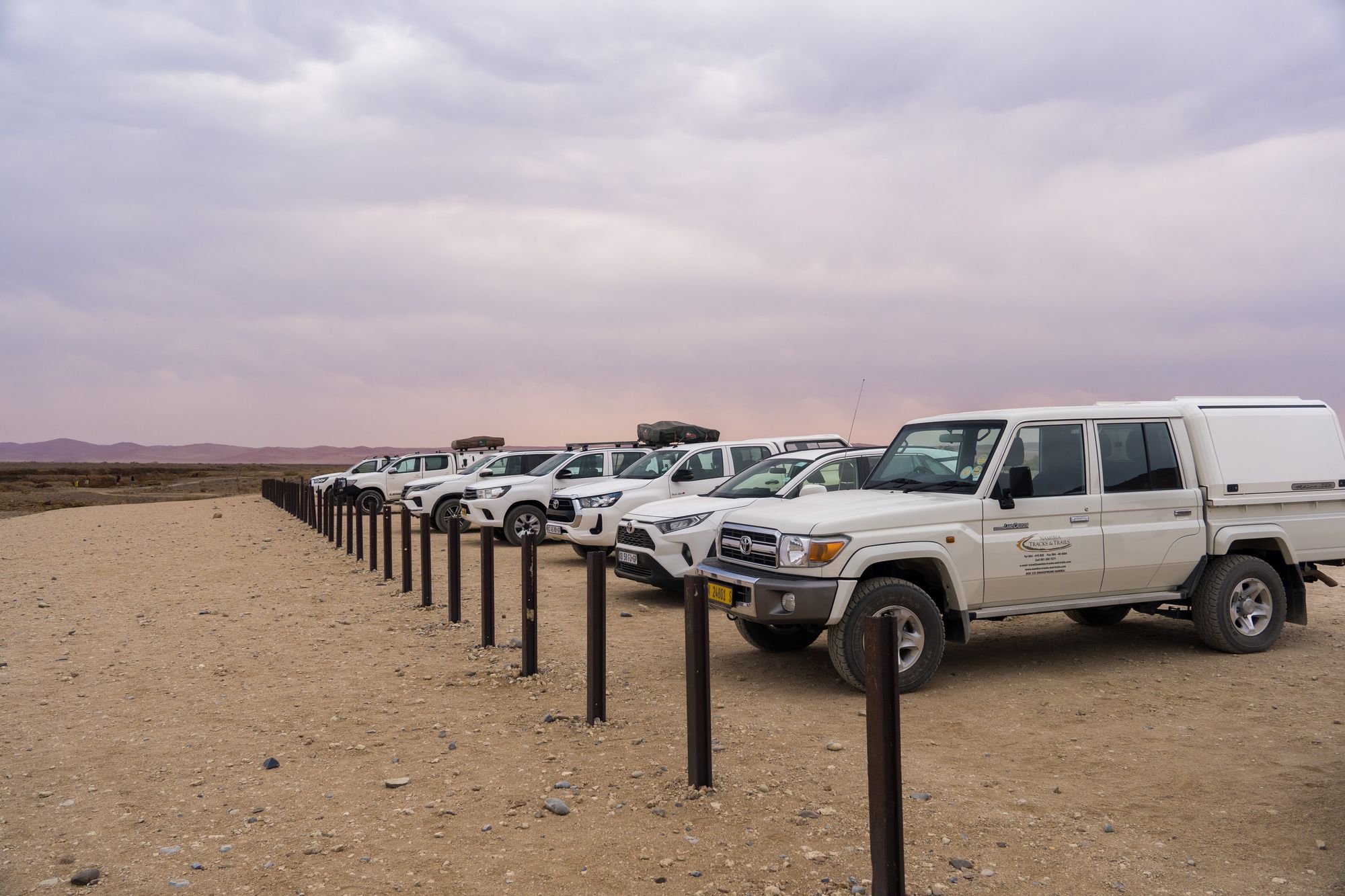 The camp was quite nice, although we had to deal with some sand and wind in the evening. Johanna and Sophie did move on their plan to make lentil curry for dinner and it worked out nicely. Meanwhile we also tried powering our fridge from AC for the first time. Cable was a bit short but we found some creative hacks. Unfortunately it worked so well that we had -8 °C the next day, freezing our groceries for a short while 🥶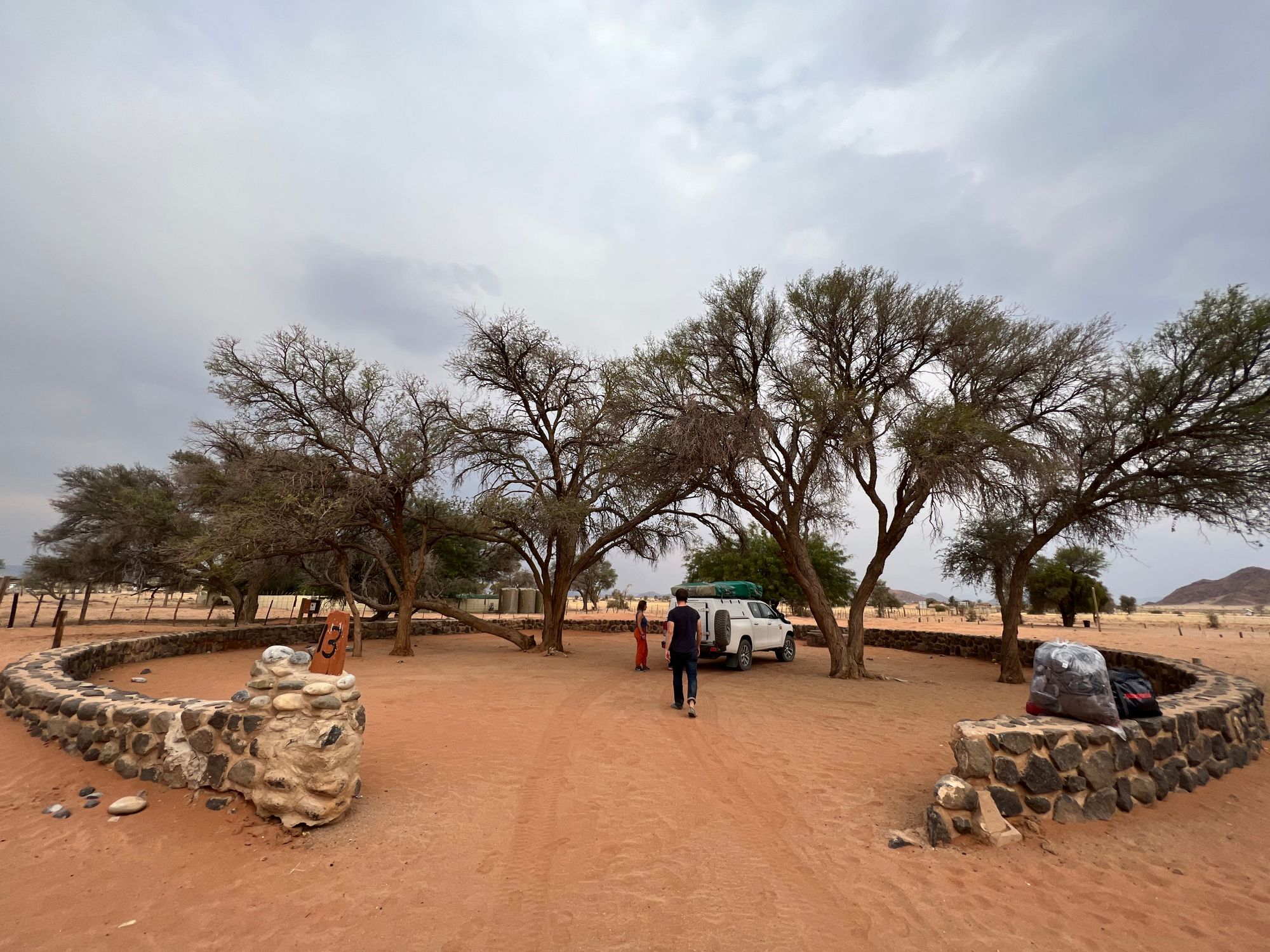 ---
Next morning, wake up at 5:15, packing tents, brushing teeth and getting minimal breakfast. Then we queued up near a gate with a couple of other early birds to drive about 45 minutes down the park till we got to Dune 45. The plan was to hike up the dune and then watch the sunrise at 7:11. Although we where very good on time we did not see a lot of sun, as there where a lot of clouds. Nonetheless the trip on the dune was a great adventure and we had a lot of fun moving through the sand.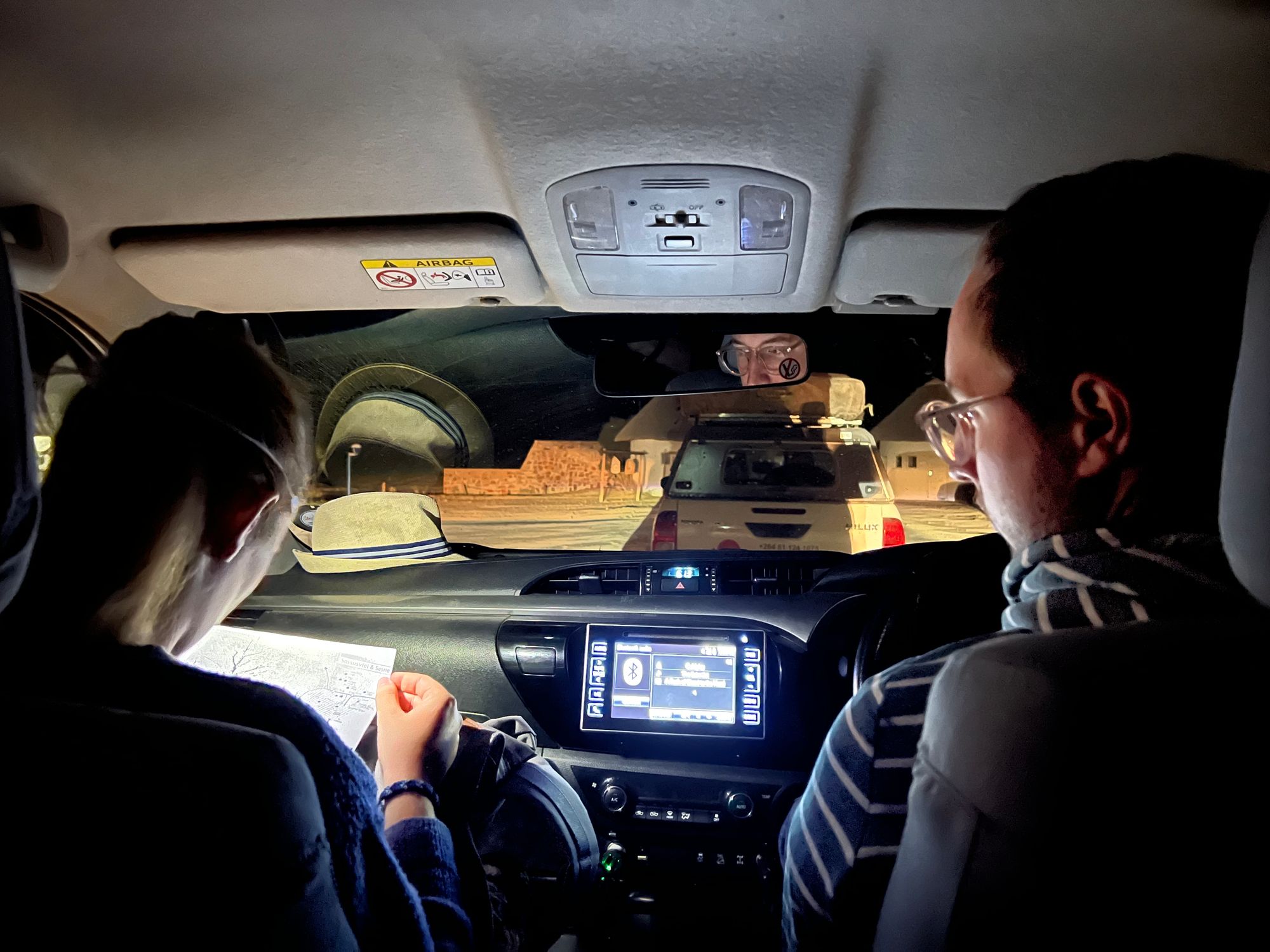 From the dune we drove a few kilometers on tho the next highlight: Dead vlei, the valley of dead trees and Soussusvlei, a waterhole in the Namib desert.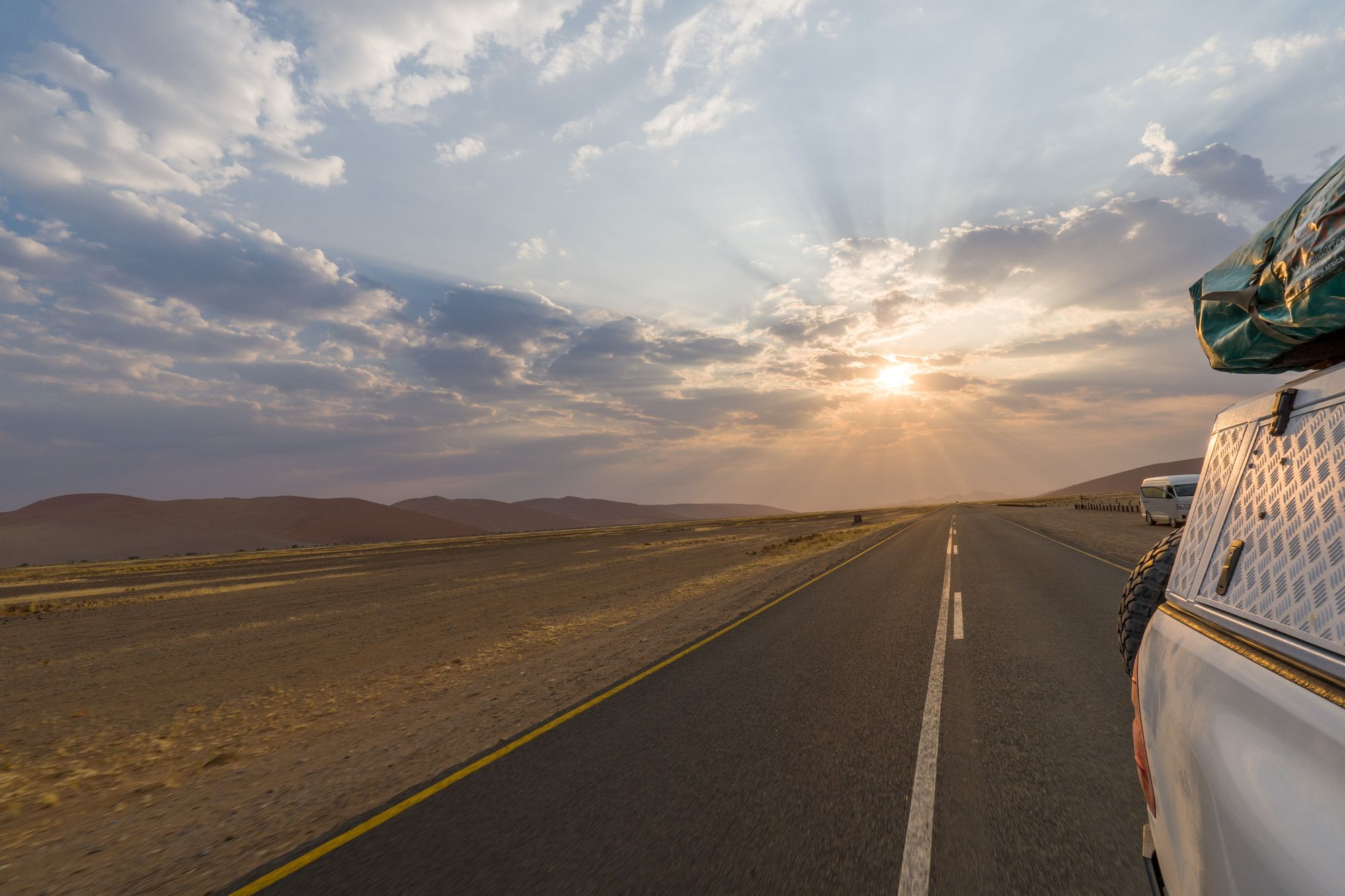 For the last part of the trip we did park our car and switch to the provided shuttle service. It is possible to continue on with a 4x4 car like ours but it is very likely to get stuck in the sand. Then we would have to pay a fine and that risk was not really worth it. Later I was told by one of the shuttle car drivers that the day before 6 cars got stuck, so you can get a feeling how often that happens. Also he mentioned that many rental cars have problems with their 4x4 mode and are not serviced properly.
After a short but fun ride we did start another hike to Dead Vlei, about 1km down the dunes. Then we saw the dead trees, which are a pretty fascinating sight, almost like an art exhibition made by nature.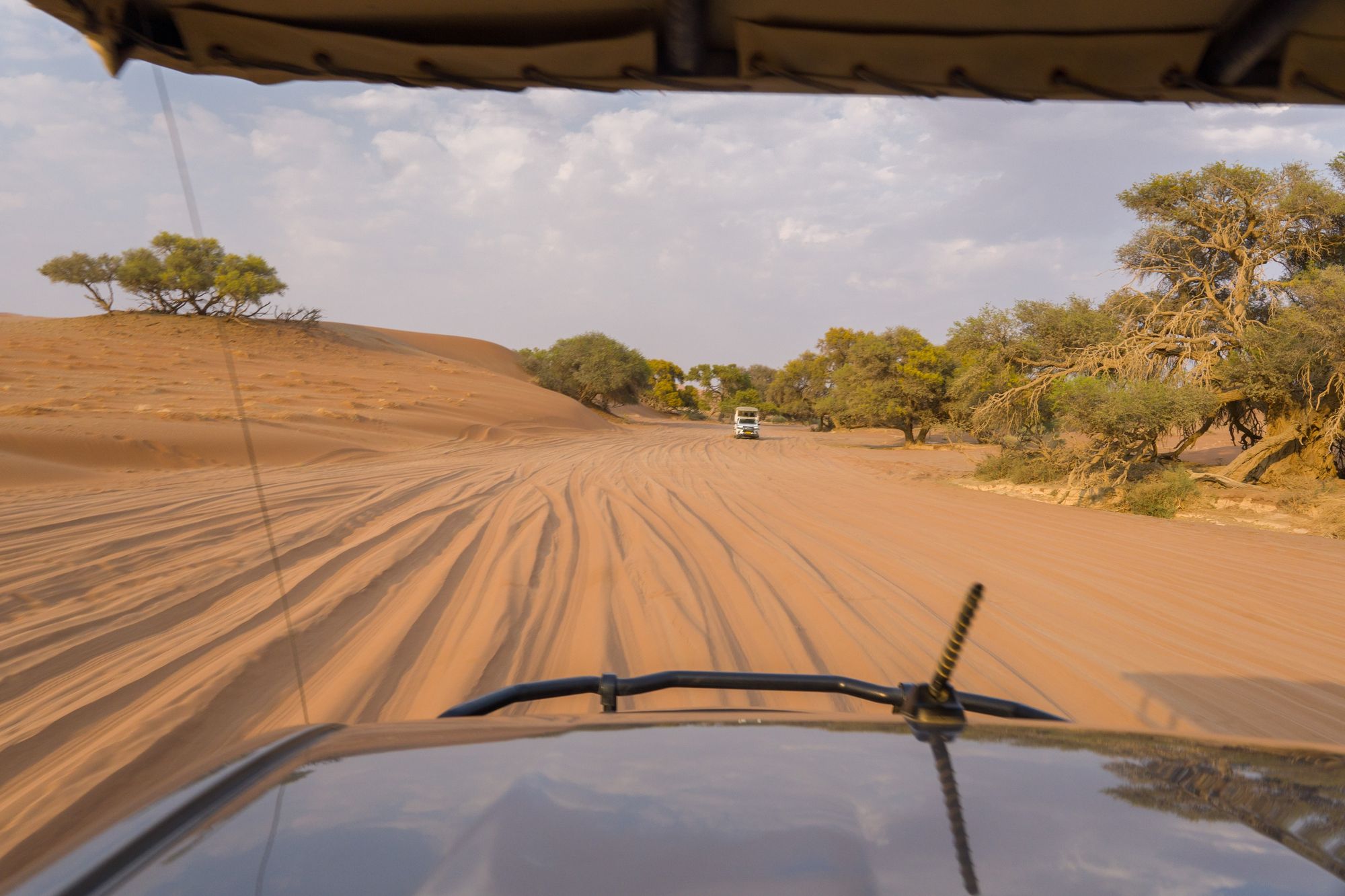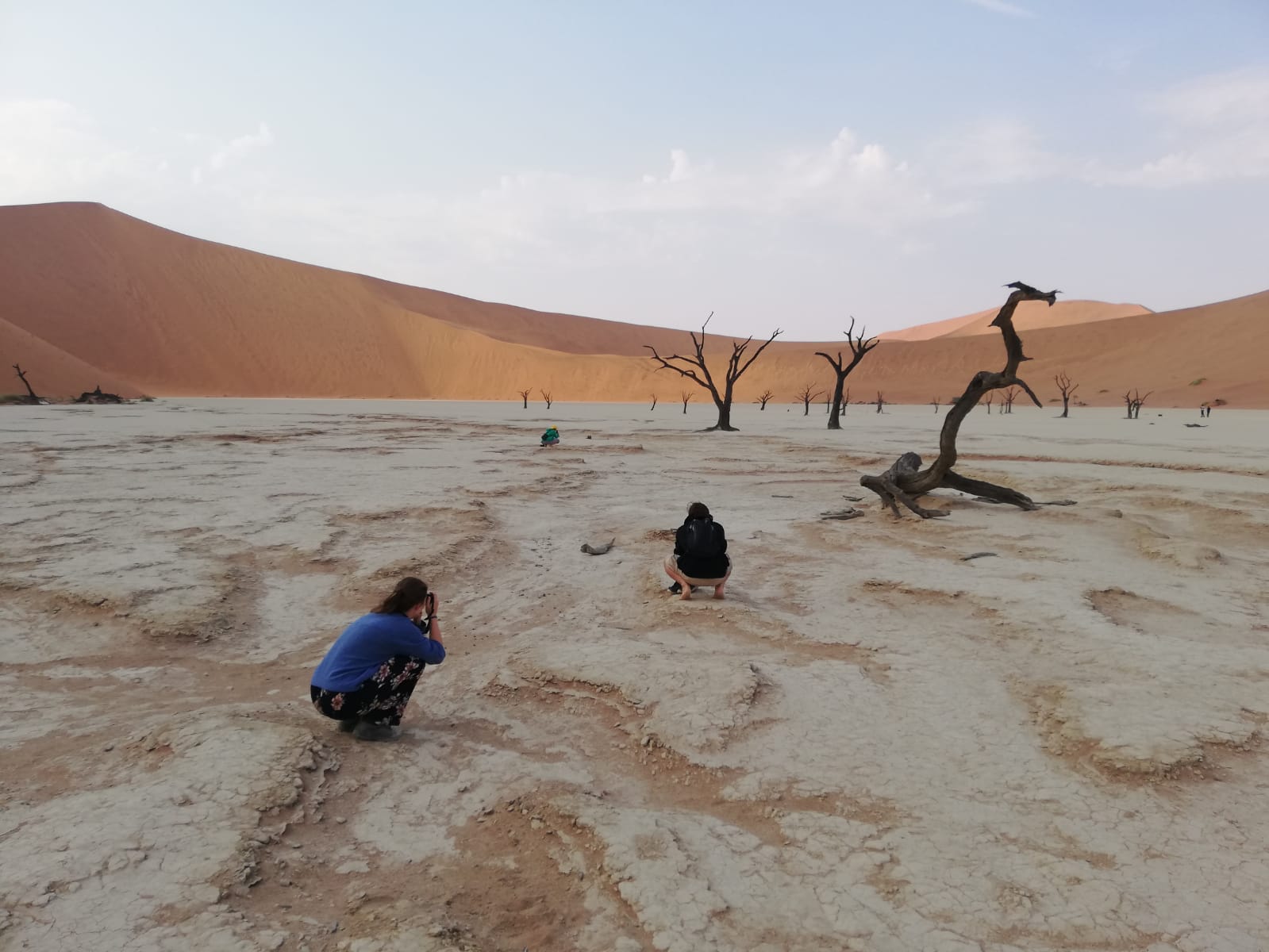 Moving on we got another short shuttle ride to Soussusvlei, where we saw lots of desert flowers and the waterhole. The surface of the ground there contains lots of clay and can hold the water for quite some time. That said just one day earlier there even was a little bit of rain.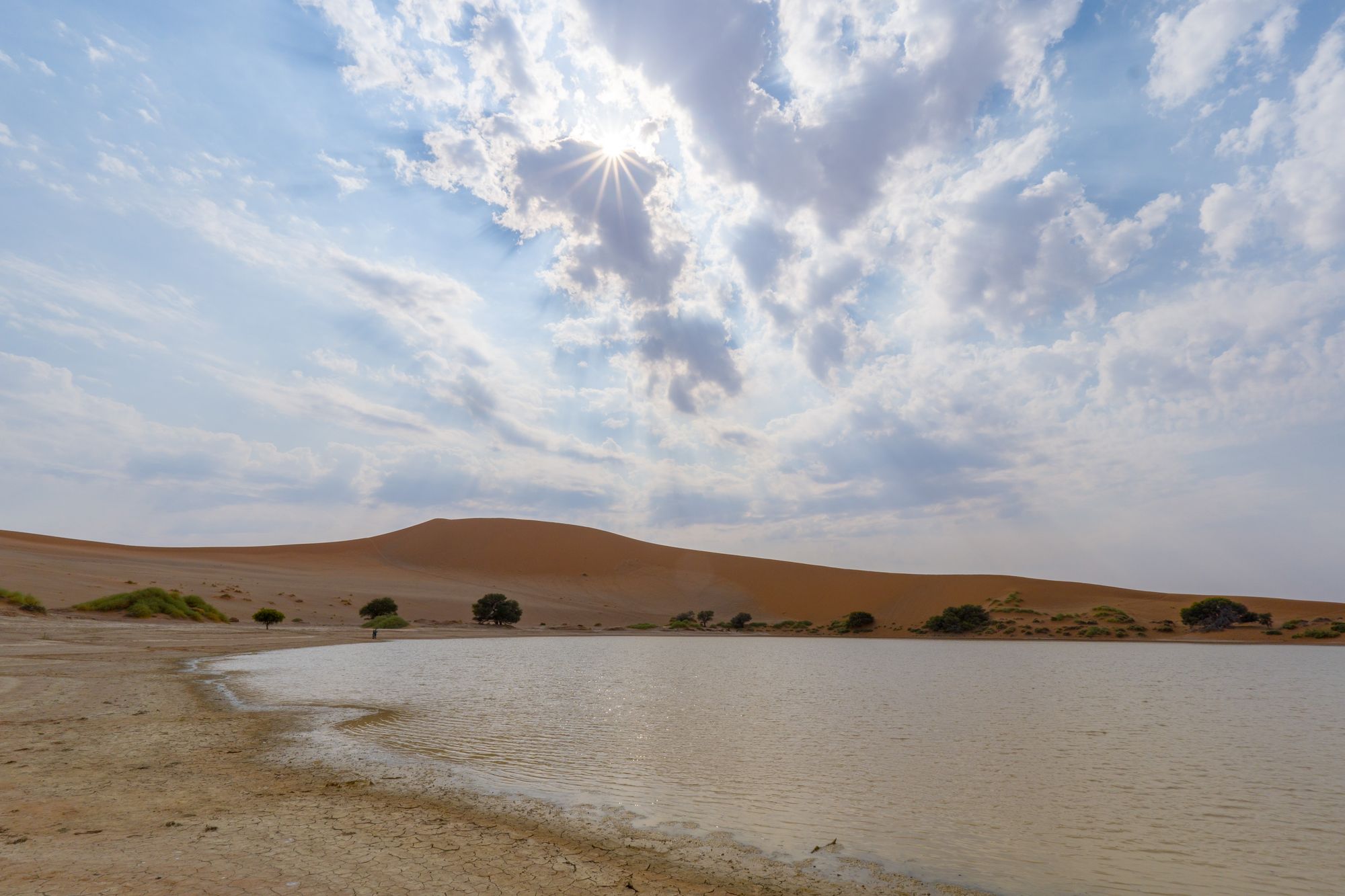 That concluded our stay in Sesriem and we spend the rest of the day driving onward, next stop: Solitaire, but then is for another post 📸☀😁