Day 1: Lets get our car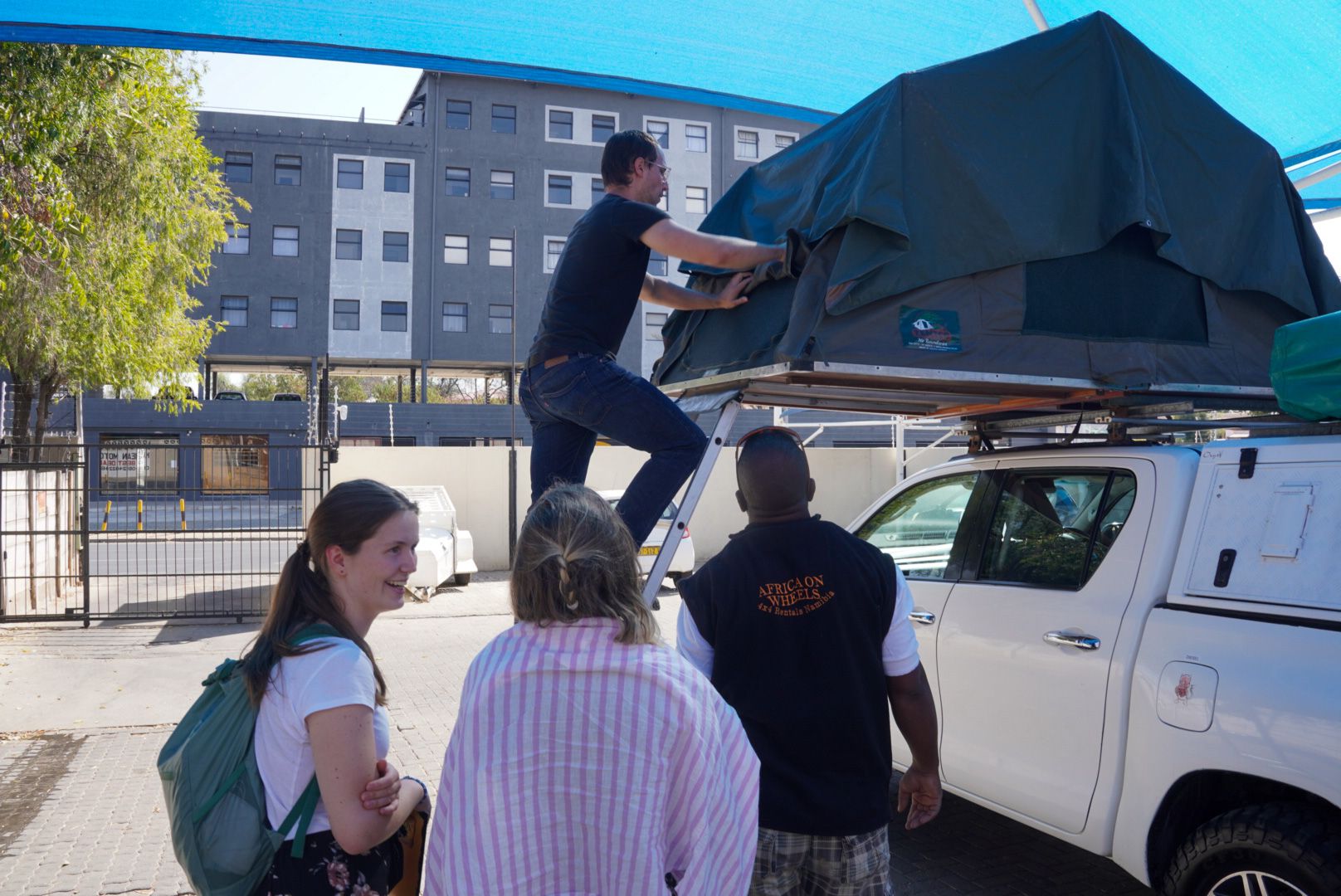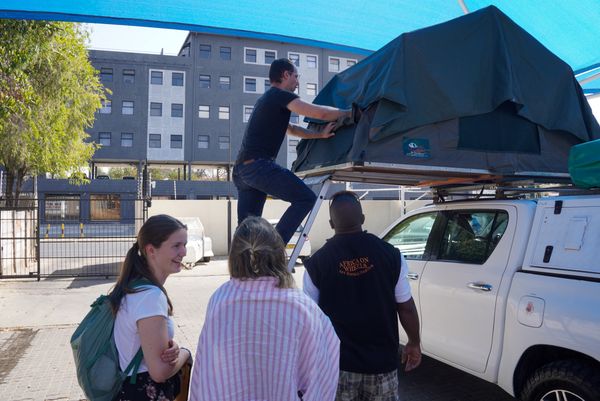 After a long flight we arrived at Windhoek at about 7 in the morning. Against our expectations the temperature was quite chilled, some of the airport personnel where even wearing gloves. We quickly found our pickup but then figured that we need to get enough cash to pay for the car, which proved to be quite tricky as the ATM machines at the airport where only able to handout between 100 and 200 euros in Namibian dollars at a time.... so after about an hour or running between different ATMs and switching cards we managed to get it together. Additionally we got 2 sim cards and then headed to Windhoek  with our driver to get the car.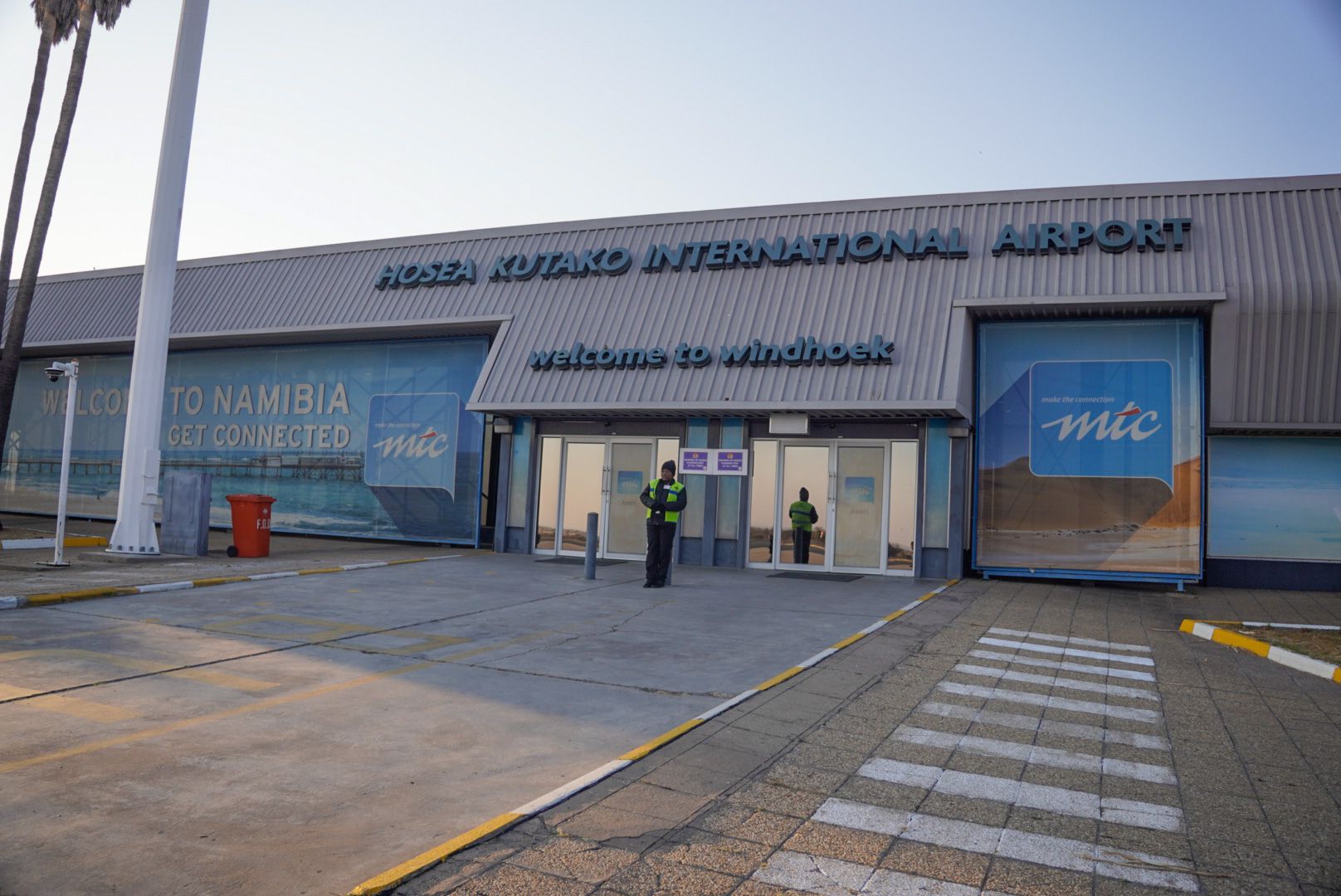 Arrived in Windhoek we where shown our car, rigged with two roof tents and filled with all the camping gear one could need for a desert road trip, the guys and gals from AfricaOnWheels where super nice and showed us the ins and outs of our car. The car is a very nice Toyota Hilux, with a cooler, automatic gear, 2 spare tires, compressor, camping table, seats, water tank and so on.... We got an intro on how to use the roof tents and operate the 4x4, then we headed to buy some grocers, Johanna taking the lead on driving on the wrong side of the road.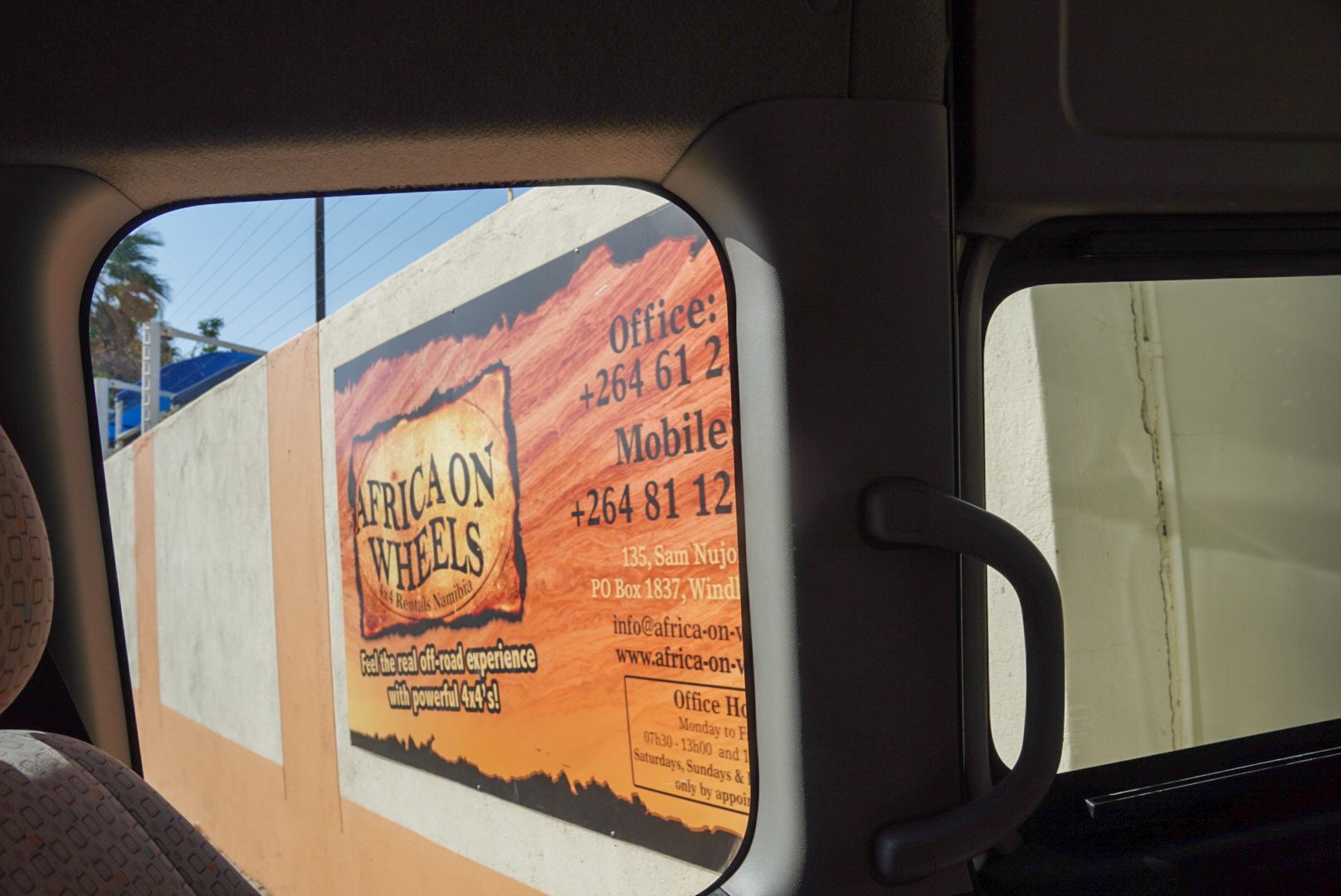 Today's trip will take us to Keetmanshop as we need to get ahead of the day we lost due to the missed flight in the beginning.... So about 500 Km to go for the day... We already saw some giraffes next to the road  🦒 🦒 🦒 😁